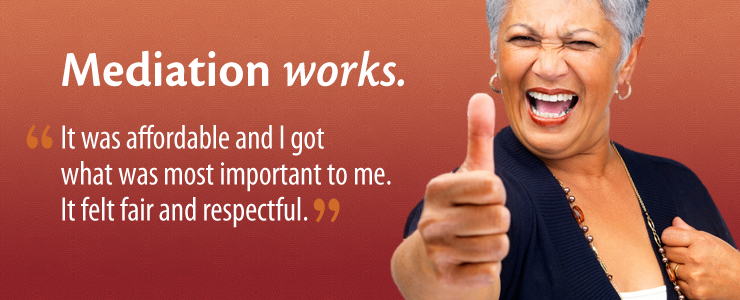 Get started
Resolve your conflict
Whether it's business, neighbors, or family, the DRC can guide you through a fair, balanced, and respectful process. Read More >
Small Claims Court Mediation

Court Mediation Program
If you have filed or are considering filing in King County Small Claims Court, you can mediate at the DRC prior to your court date. Read More>
Become a mediator
Training and Education
Find out how to become a professional mediator, get training for your company, or improve your skills at the DRC.
Read More >
Facing Foreclosure?
DRC offers options
The Foreclosure Fairness Act signed into law in 2011 gives Washington citizens more options.
Read More >
Professional mediators are available to help
Call the Dispute Resolution Center at (206) 443-9603 to speak to someone about your dispute. Leave a detailed message and we will get back to you within 48 hours. Or email us.
If you're ready to get started now, use our online form.