Training for Your Company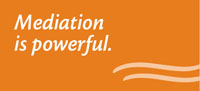 The Dispute Resolution Center has a long history of providing high quality training to businesses and organizations in the Puget Sound region. The DRC uses a combination of theory and practice, customized to your organizations goals. The DRC uses a design-team approach to developing curriculum for training clients. Once the goals for a training are clarified, training exercises are customized to the client's specific workplace culture and organizational needs. Exercises are highly experiential so that attendees have plenty of opportunity to practice and integrate new skills. Skills-based training can be designed to focus on a specific skill in-depth or designed to cover a system of integrated skills that work together. Workshop length ranges from a half-day to multiple days. The DRC has provided training for over 25 years and works with some of the most experienced trainers in the region. Years of experience has allowed us to develop a depth of expertise and efficiency.
To learn more about training for your company contact our Programs Assistant.
Typical skill topics
Conflict style assessment
Advanced active listening techniques
Interest identification
Surfacing unspoken issues
Understanding divergent perspectives
Strategies for collaboration
Companies that have used our training
The U.S. Postal Service
The Boeing Company
Seattle Housing Authority
Seattle Department of Neighborhoods
Seattle Office for Civil Rights
King County Ombudsman Office
King County Bar Association
King County Collaborative Law
Community of Christ World Church
Bethany United Church of Christ
El Centro de la Raza
Discover U
Pike Place Market PDA