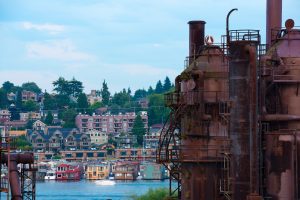 What do we do?
The Dispute Resolution Center of King County (DRC) is a nonprofit organization that has offered affordable mediation and conflict resolution services for individuals, businesses, and families in King County since 1986, including:
Community mediations
Small Claims Court mediation
Conflict coaching
Individual consultation
Group mediation or facilitation
Information and referral
Training
Our services are largely provided by professional mediators from the community who volunteer their time to help us resolve over 1,000
disputes a year. We conduct facilitative style, face-to-face mediation at our office at the historic Good Shepherd Center in the Wallingford
neighborhood of Seattle.