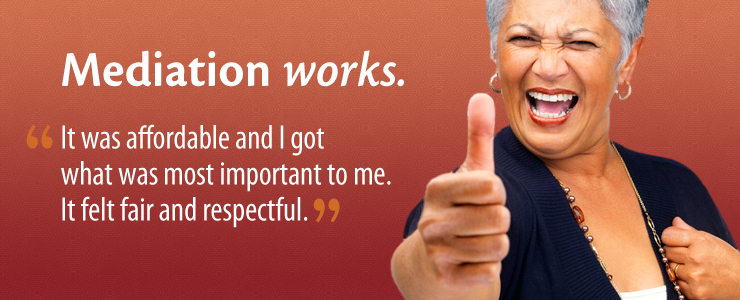 Get started
Resolve your conflict
Whether it's business, neighbors, or family, the DRC can guide you through a fair, balanced, and respectful process.
Read More >
Become a mediator
Training and Education
Find out how to become a professional mediator, get training for your company, or improve your skills at the DRC.
Read More >
Facing Foreclosure?
DRC offers options
The Foreclosure Fairness Act signed into law in 2011 gives Washington citizens more options.
Read More >
Professional mediators are available to help
Call the Dispute Resolution Center, (206) 443-9603, or 1-888-803-4696 to speak to someone about your dispute. Leave a detailed message and we will get back to you within 48 hours. Or email us.
If you're ready to get started now, use our online form.